Apply Now
Sands Lifestyle is a new and exciting loyalty program introduced by Sands China Ltd. In collaboration with Mastercard and ICBC, we bring to you 3 amazing cards to choose from. By signing up to Sands Lifestyle, you earn base points everywhere on all transactions and can redeem anywhere within Sands Resorts Macao. This lifestyle program is independent of any gaming elements and focused around the hotel, travel, F&B, entertainment and retail pillars within Sands Resorts Macao.

Indulge yourself anywhere, be indulged in Macao. Apply your ICBC Sands Lifestyle Mastercard Now:
---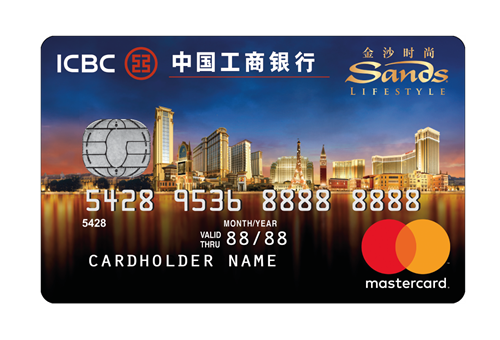 ICBC Sands Lifestyle Classic Mastercard is Macao's first ever zero dollar credit card with an easy sign up process that will enable you to have your card within 30 minutes of applying at any of the ICBC branches within Sands Resorts Macao. Once you receive the card, you can top it up at all ICBC branches/ATMs, swipe anywhere in the world where Mastercard is accepted and earn points on each transaction. This card is applicable for Macao, Hong Kong and PR China residents only.
---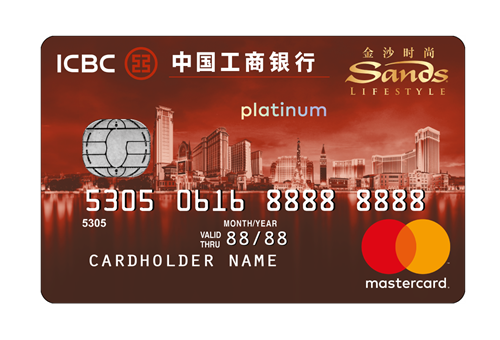 As an ICBC Sands Lifestyle Platinum Mastercard member, you are entitled to participate in our amazing Introductory Offers and Platinum member benefits provided by ICBC and Mastercard. Members are further eligible for some of the best discounts for purchases across participating hotels, travel partners, restaurants, entertainment acts, and retailers within Sands Resorts in Macao. This card is applicable for Macao and Hong Kong residents only.
---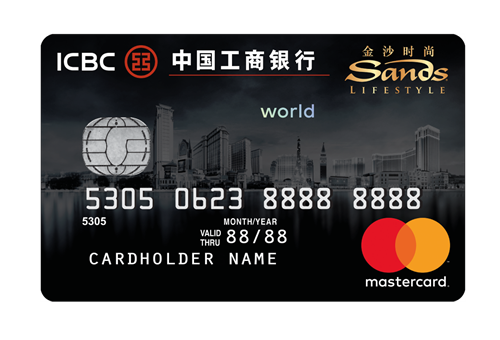 As an ICBC Sands Lifestyle World Mastercard member, you are entitled to all the Platinum Card benefits and so much more! Enjoy additional discounts when making purchases across participating hotels, travel partners, restaurants, entertainment acts, and retailers within Sands Resorts in Macao. This card is applicable for Macao and Hong Kong residents