Member Benefits
Take advantage of a wide range of exclusive benefits including hotel stays, dining, shopping, events and entertainment in Sands Resorts Macao.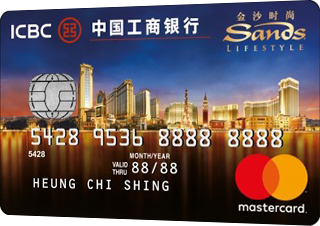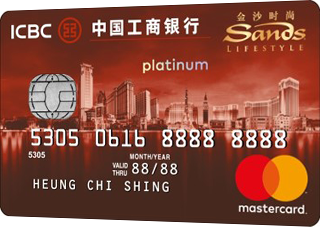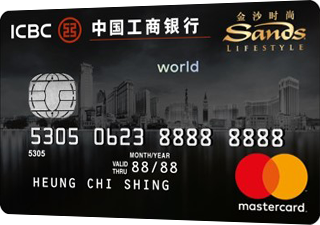 Terms & Conditions:
Cardholders must present and pay with their ICBC Sands Lifestyle Mastercard in order to avail any of the offers.

The offers are ineligible for rooms booked using Sands China's Team Member and/or Friends & Family rates.

The offers are subject to availability.
Enjoy 3 hours Complimentary Self-Parking within Sands Resorts Macao
Terms & Conditions:
Cardholders must present and pay with their ICBC Sands Lifestyle Mastercard in order to avail any of the offers

The offers are not applicable in conjunction with other promotions, unless specified
Enjoy 3 Hours Complimentary Self-Parking within Sands Resorts Macao
Terms & Conditions:
Cardholders must present and pay with their ICBC Sands Lifestyle Mastercard in order to avail any of the offers
Earn 5x Points on Show and Concerts
Invitations to Special Events and Parties
Enjoy 3 Hours Complimentary Self-Parking within Sands Resorts Macao
Terms & Conditions:
Cardholders must present and pay with their ICBC Sands Lifestyle Mastercard in order to avail any of the offers

The offers are not applicable in conjunction with other promotions, unless specified
Discount on Macao Discovery Tour at Cotai Travel
10%
15%
20%
Discount on Cotai Water Jet Cotai Class Tickets (city routes only)
15%
15%
30%
Discount on Cotai Water Jet Cotai First Tickets (city routes only)
30%
30%
30%
Terms & Conditions:
Cardholders must present and pay with their ICBC Sands Lifestyle Mastercard in order to avail any of the offers

The offers are not applicable in conjunction with other promotions, unless specified
Discount on Spa Treatments
10%
15%
20%
Discount on Admission Tickets
20%
20%
20%
Discount on Gym Membership
20%
20%
20%
Enjoy 3 Hours Complimentary Self-Parking within Sands Resorts Macao
Terms & Conditions:
Cardholders must present and pay with their ICBC Sands Lifestyle Mastercard in order to avail any of the offers

The offers are not applicable in conjunction with other promotions, unless specified